I recently finished a major visual overhaul of my current pet project, Glorious Voice Leader. The redesign was primarily intended to give musicians a (hopefully) more natural interface for working with the tool.
Originally, Glorious Voice Leader displayed its chord suggestions as a series of horizontal fretboards stacked vertically: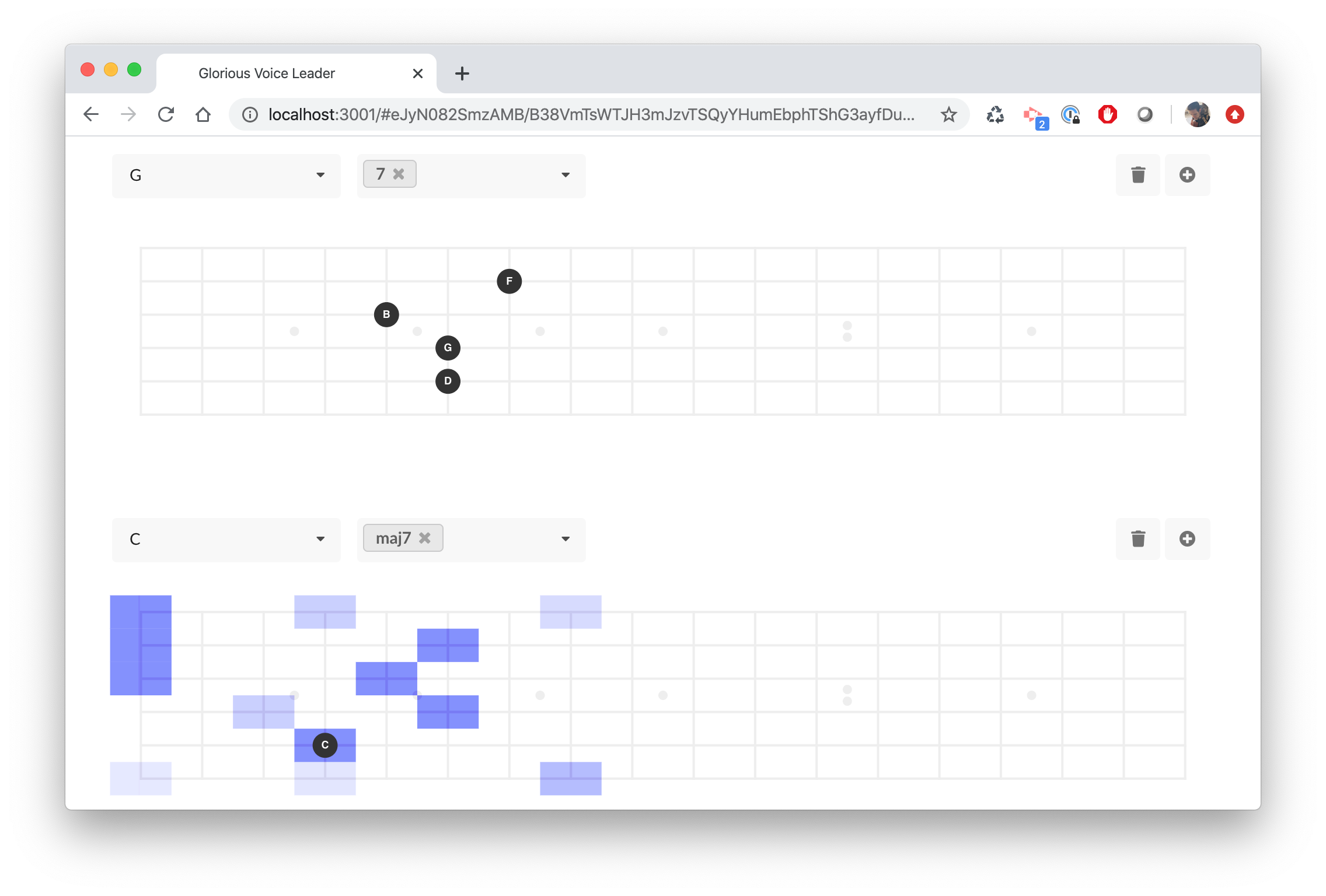 The old Glorious Voice Leader.
This gave the guitarist lots of control, but it wasn't a natural way for them to interact with or consume a chord progression.
Instead, I decided to transition to a more familiar chart-based design where every chord in the progression is represented by a small chord chart that should be familiar to any guitarist. The chord currently being added or modified is also displayed on a full fretboard laid out vertically on the side of the page: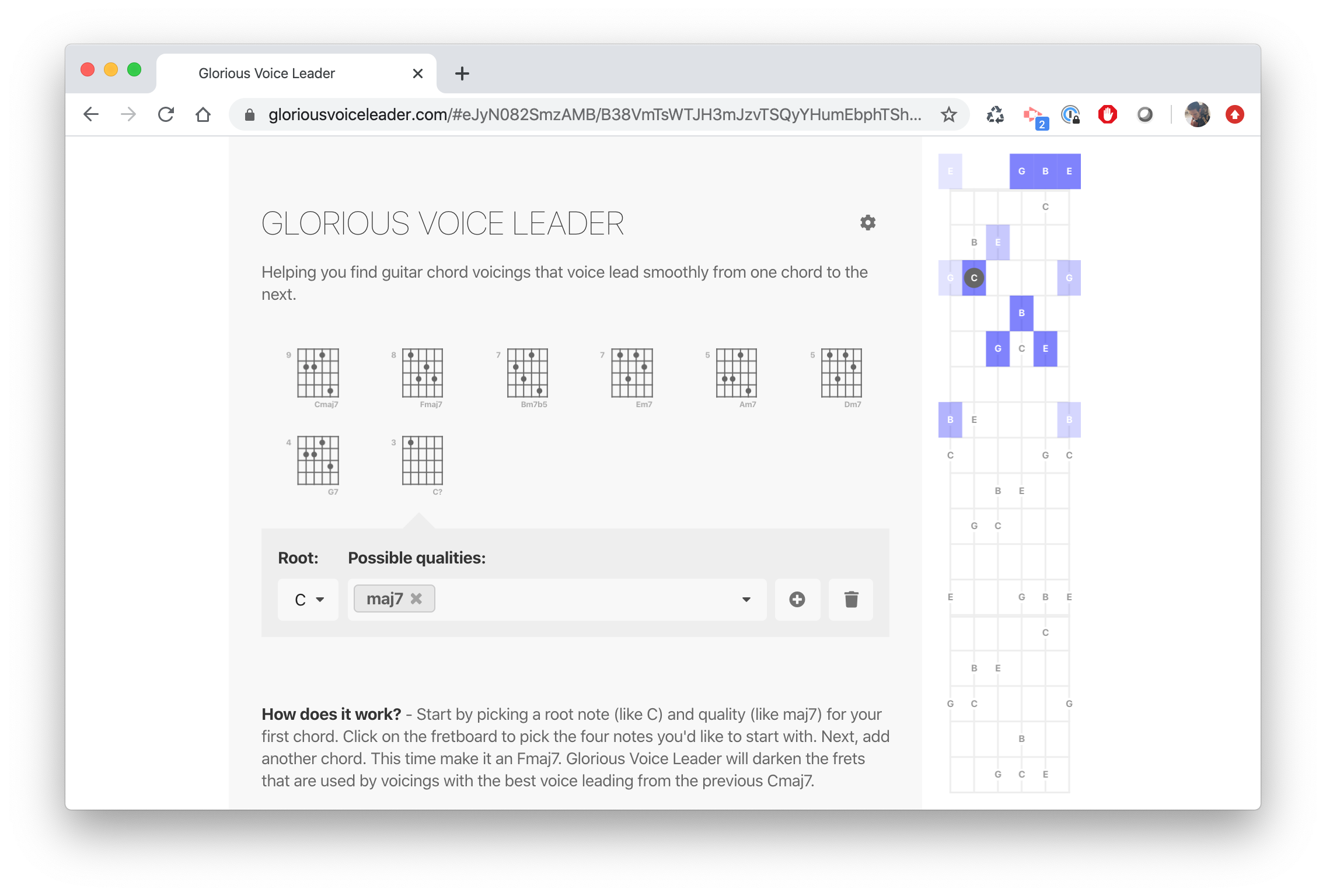 The newly redesigned Glorious Voice Leader.
The redesign was largely a cosmetic overhaul. A few new minor features were added in the process, such as progressive chord naming, and better keyboard controls, but the meat of Glorious Voice Leader is all still there. Your old saved URLs will still work!
Check out Glorious Voice Leader now! And while I've got you hooked, be sure to read more about the project and it's roots in my other projects.