I've had the pleasure of working on a host of fantastic projects with an amazing group of clients:
While all of the projects I've worked on hold a special place in our heart, I've curated a selection of our favorites to share with the world. I feel these projects are notable because they emphasize tenets I hold dear, and showcase some of my skills and abilities as a software development professional.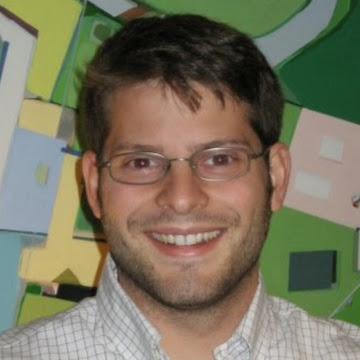 If you've got a Meteor or Node application and want someone to step in and make a meaningful difference in a short amount of time, Pete is your guy! There is nothing in the Meteor world that he can't tackle. Andrew Magliozzi, CTO of AdmitHub
Scalable Messaging
The heart and soul of AdmitHub, one of our long-term clients, is real-time messaging. AdmitHub builds messaging products targeted at graduating high school seniors looking for guidance in the college application process.
During our time working together, we've helped AdmitHub overcome many engineering obstacles related to their real-time messaging platform.
By overcoming these challenges, we were able to help AdmitHub increase the size their user base by a factor of ten and quadruple their average user engagement rates on the platform.
Twilio
AdmitHub's primary medium of interaction with its users is via text message. We use a host of Twilio products to manage SMS communications. While Twilio is a fantastic product, it doesn't come without its rough edges.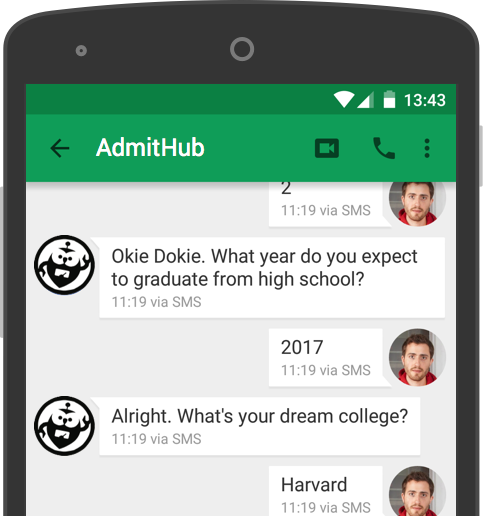 In order to ensure that inbound text messages are never lost, we helped build out a "front-end" micro-service that sits between Twilio and AdmitHub's application servers. The purpose of this additional layer is to store all incoming messages from Twilio and forward them along to a heavy-weight application server. By keeping the micro-service small, it could be quickly scaled up and down to meet rapidly changing load demands, while never missing a message.
The system has held up in both testing and real-world high-load situations (college fairs, demonstrations, etc…). With minimal hardware, the system has been shown to handle over one thousand concurrent connections while never missing a message.
Facebook and Web
While text messaging was AdmitHub's initial bread and butter, they quickly realized that students use a variety of messaging platforms.
In light of this, we helped AdmitHub unbraid their messaging system's internal logic from the Twilio-specific transport code. By correctly architecting this abstraction, we were able to add additional messaging transports, such as a web messaging client, and an integration with Facebook Messenger.
By expanding to new messaging mediums, AdmitHub was able to reduce the friction of communicating with students who were reluctant to provide their phone numbers.
Before working with Pete I had high expectations for him. He has exceeded them all. Pete will wisely use the best technologies and tools to reach the goal. Highly recommended! Carl-Philippe Brenner, Owner of Qeaql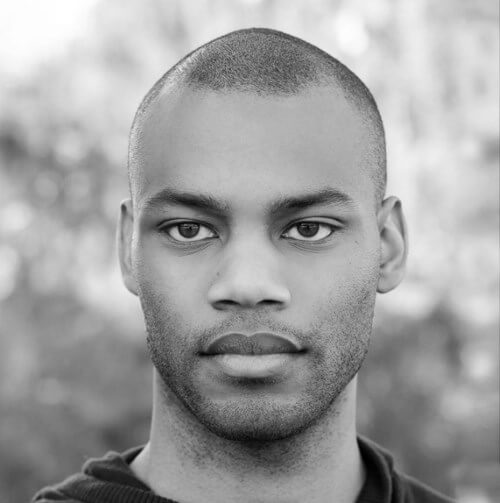 Realtime Bed Control
We recently had the pleasure of working on an amazing project with Methodist Le Bonheur Healthcare.
Methodist Healthcare is a multi-facility hospital system based out of Memphis, Tennessee. Prior to our engagement, the primary facility in the Methodist system was using a proprietary "Bed Control" system designed to track and manage the state of beds within the hospital facility.
The cost of purchasing additional licenses of the existing Bed Control system for use in the other facilities was estimated to exceed one million dollars.
Working with a small team of Methodist developers, we began building an in-house, Meteor-based Bed Control solution. After overcoming some interesting technological obstacles, we delivered our real-time, fully auditable, HIPAA compliant Bed Control application to great acclaim.
At the end of the day, our solution was able to effectively save the company hundreds of thousands of dollars in licensing costs.

Pete has made a huge difference on our team. He's devised some very clever solutions to tough problems, is fast and efficient in delivering code, and is incredibly easy to work with. Eric Terpstra, Solutions Architect at Methodist Le Bonheur Healthcare
Meteor Security
Our first engagement with the AdmitHub team came in the form of an in-depth security assessment of their application.
AdmitHub came to us with concerns about the state of security within their Meteor application. After working with a handful of different developers on a variety of features, they feared the possibility that vulnerabilities had been introduced into their codebase. To ease their worries, they wanted an expert assessment of the current state of their application.
Armed with critical information about AdmitHub's technical architecture, development history, and a list of specific concerns, we dove into the assessment. We spent the next several days carrying out what has grown to become our standard assessment process.
Beginning at the database layer and working our way towards the front-end of the application, we took great care in finding and documenting all application-level bugs and flaws that could lead to exploitation by a malicious user.
During our engagement, we discovered several high-severity issues that exposed serious vulnerabilities within the application. These vulnerabilities could have been leveraged by an attacker to bring down the application or breach sensitive user data.
After presenting these findings, we worked directly with the AdmitHub team to remediate the issues and ensure a safer experience for both the AdmitHub organization and their users.